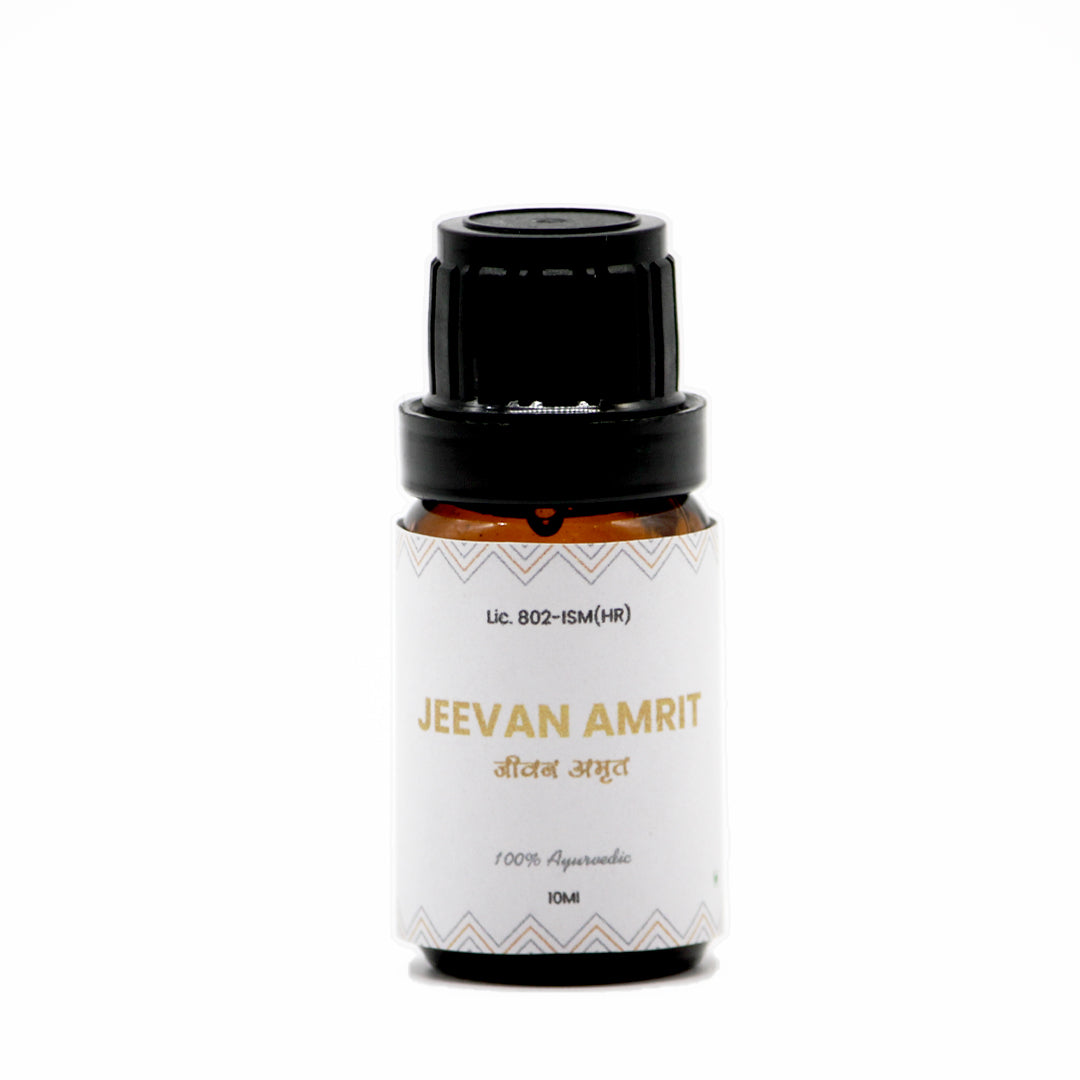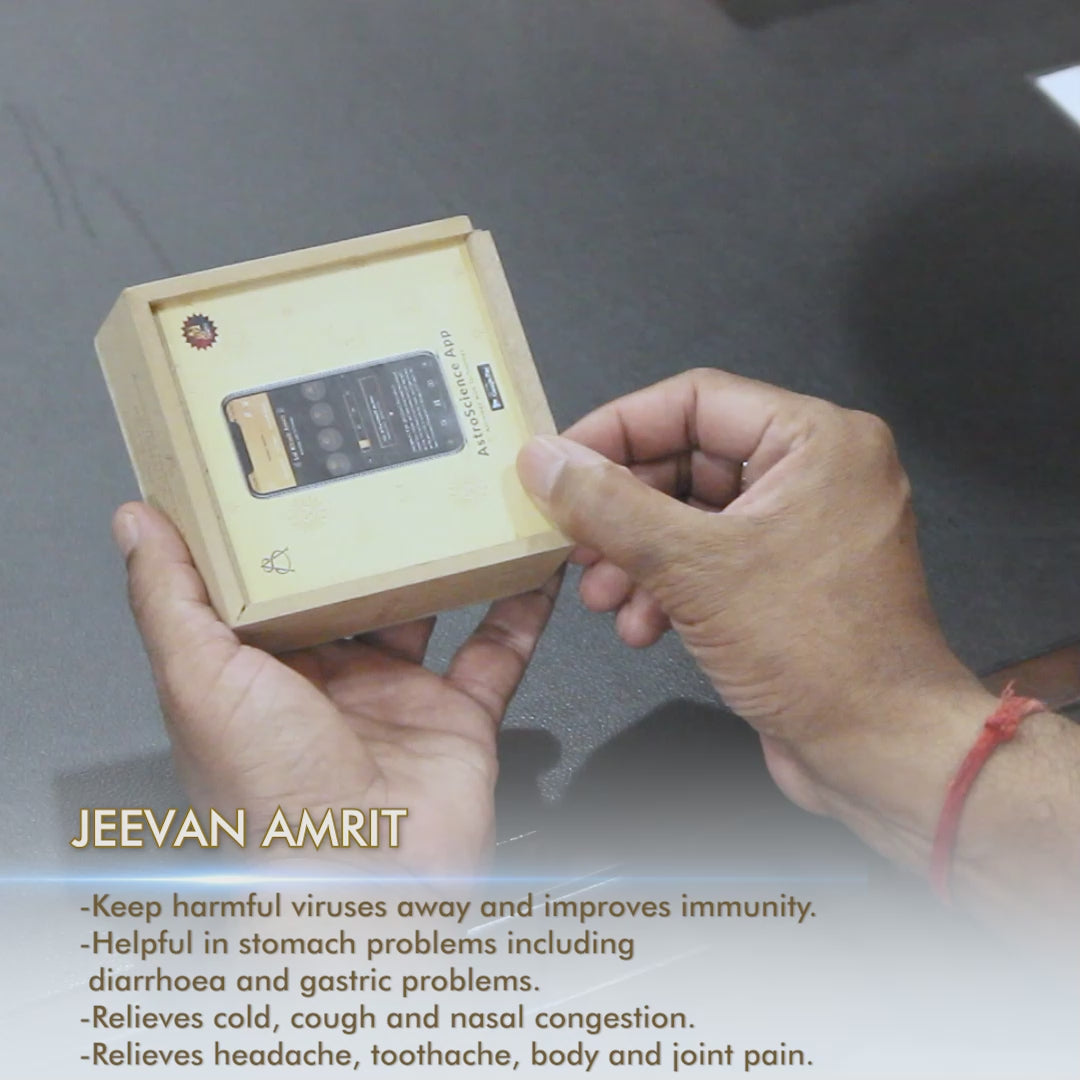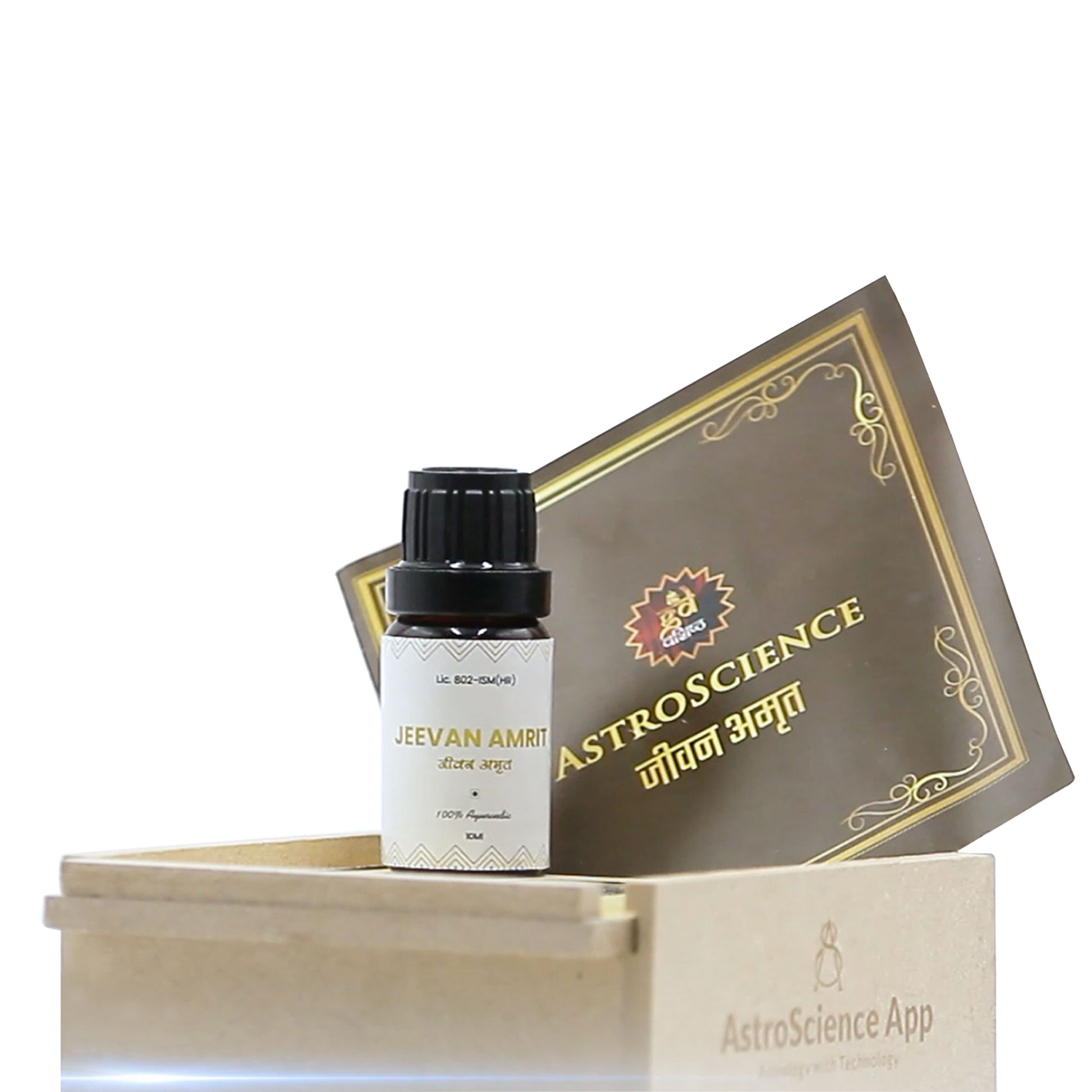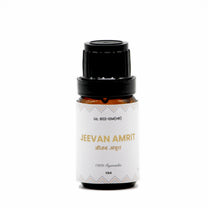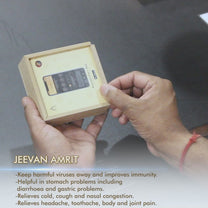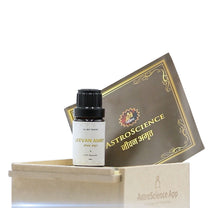 Jeevan (Jeewan) Amrit
Made with natural ingredients
Helps improve overall health and well-being
Can be used for multiple purposes
Estimated Delivery: 7-10 Days
Free shipping on all orders across the website
Brand – Astroscience
Ayurvedic Medicine - जीवन अमृत औषधि
Ingredients – सत्त कपूर, सत्त अजवाईन, सत्त पुदीना, लौंग का तेल, पुदीना का तेल, दालचीनी का तेल, लेमनग्रास का तेल
Method of use and Benefits -
- 4-5 बूँद जीवन अमृत, देशी खांड में मिलाकर प्रतिदिन प्रयोग करने से खांसी, जुकाम, एलर्जी से राहत मिलेगी ।
- 3-4 बूँद जीवन अमृत, 100 ml गर्म पानी में डालकर भाप दें (छोटे बच्चो को खांसी, जुकाम, एलर्जी से राहत मिलेगी )
- पेट पर मालिश करने से पेट अकड़ना से राहत मिलेगी ।
- 3-4 बूँद जीवन अमृत, 5 ग्राम नारियल तेल में मिलाकर जोड़ो पर, सिर पर मालिश करने से आराम मिलेगा ।
- 2 बूँद जीवन अमृत, गर्म पानी में डालकर पीने से लीवर से सम्बन्धित समस्याओं में आराम मिलेगा ।
- पाचन क्रिया मजबूत होगी ।
- 3-5 बूँद 100 ml पानी के साथ मिलाकर vaporiser में इस्तेमाल करने से कीटाणु, वायरस नष्ट हो जाएंगे ।
- प्राकृतिक जड़ी-बूटियों से बना
- कोई ज्ञात दुष्प्रभाव नहीं ।
- गैस की समस्या से आराम दिलाये ।
Brand – Astroscience Technologies (India) Pvt Ltd
Ayurvedic Medicine – Jeewan Amrit Drops

Ingredients
Sat Kappor (Cinnamomum Camphora), Satta Ajwain (Trachyspermum ammi), Satta Pudina (Mentha), Clove Oil (Essential Oil), Peppermint Oil (Ocimum Tenuflorum), Cinnamon Oil (Cinnamomum Zellanicum), Lemongrass Oil (Cymbopogon), Preservatives

Ways to Use:
Mix 4-5 drops of Jeewan Amrit Drops in Desi Khand to eat.
Inhale steam by putting 3-4 drops of Jeewan Amrit drops in 100 ml boiling water.
Mix 3-4 drops of Jeewan Amrit with 5 grams of Coconut Oil to massage.
Drinking lukewarm water with 2 drops of Jeevan Amri drops.
Made from Natural Herbs.