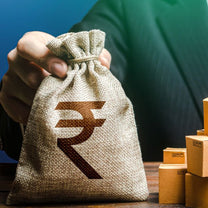 Wealth (Bad Time)
This Personalized File Includes
What is the root cause of successive loss and bad luck?
Will my business partner(s) or my employer be loyal to me?
Is there a possibility of loss in my future business endeavours?
What does the coming future have in store for me?
Rs. 1,960.00
Rs. 1,599.00
Estimated Delivery: 7-10 Days
Free shipping on all orders across the website
आर्थिक उतार-चढ़ाव इंसान के जीवन में हमेशा लगे रहते हैं, और यह उतार-चढ़ाव ऐसे हैं जो व्यक्ति के जीवन को काफी बुरी तरह से प्रभावित करते हैं लेकिन यदि आपको अपने होने वाले आर्थिक नुकसान का पहले से ही पता हो तो उससे बचने के रास्ते खोजे जा सकते हैं और उपायों के जरिए उनसे पूर्ण रूप से बचा जा सकता है। लाल किताब वशिष्ठ ज्योतिष पत्रिका (Bad Wealth) में आपको यह बहुत ही आसानी से पता चल सकता है और और उपायों द्वारा इसका समाधान कर उनसे बचा जा सकता है।
"LIFE IS LIKE A BOX OF CHOCOLATES. YOU NEVER KNOW WHAT YOU'RE GONNA GET!!" – Everyone has heard of this line by 'Tom Hanks'. Although the dialogue is from a fictional movie, but the statement is factual. In the same sense, life isn't the same every day. There are Ups and Downs constantly. On your own, you might be unable to decide what the best future course is for you but the 'Lal Kitab Amrit Vashist Jyotish' book can warn you against bad business decisions and provide solutions for you to get out of already existing bad business situations.