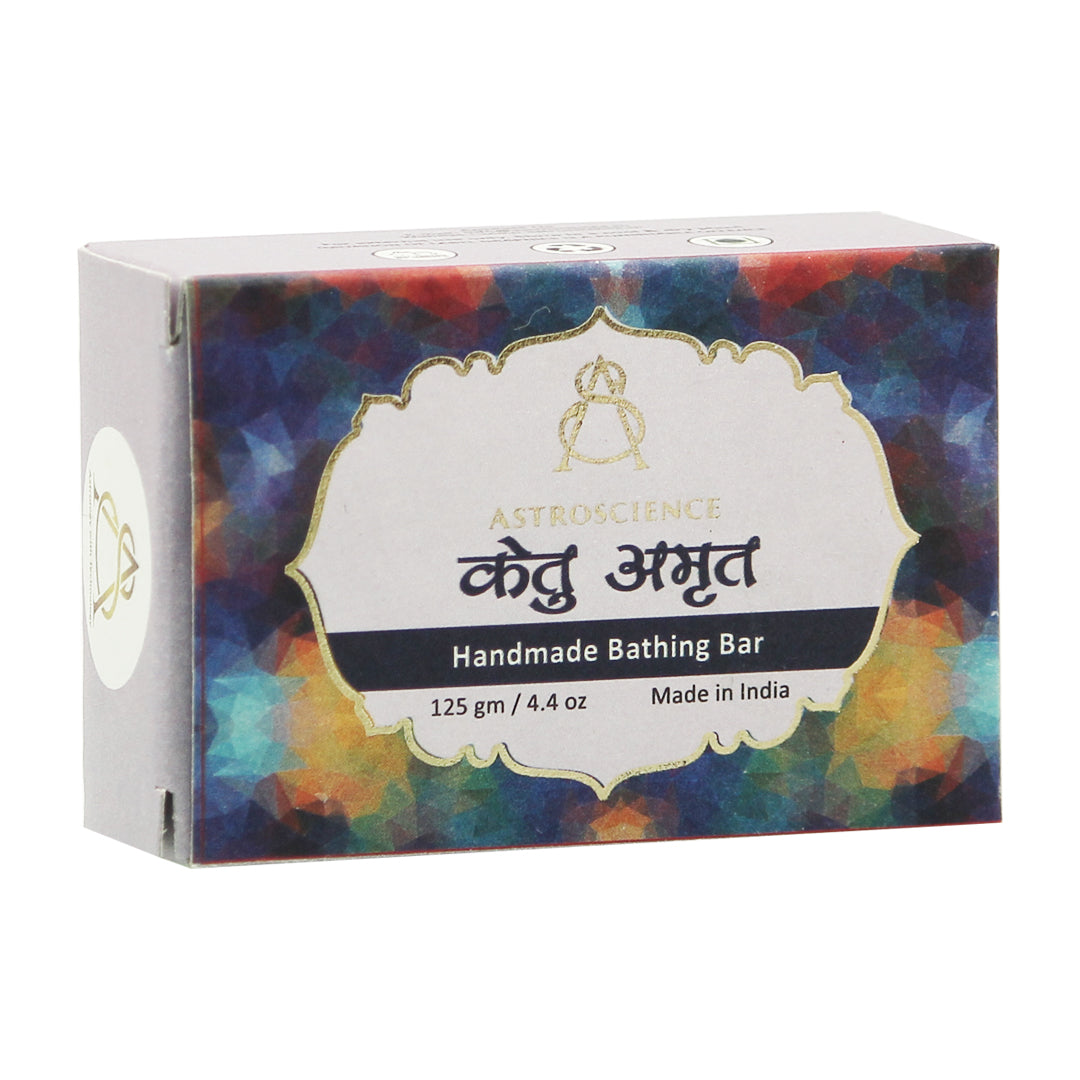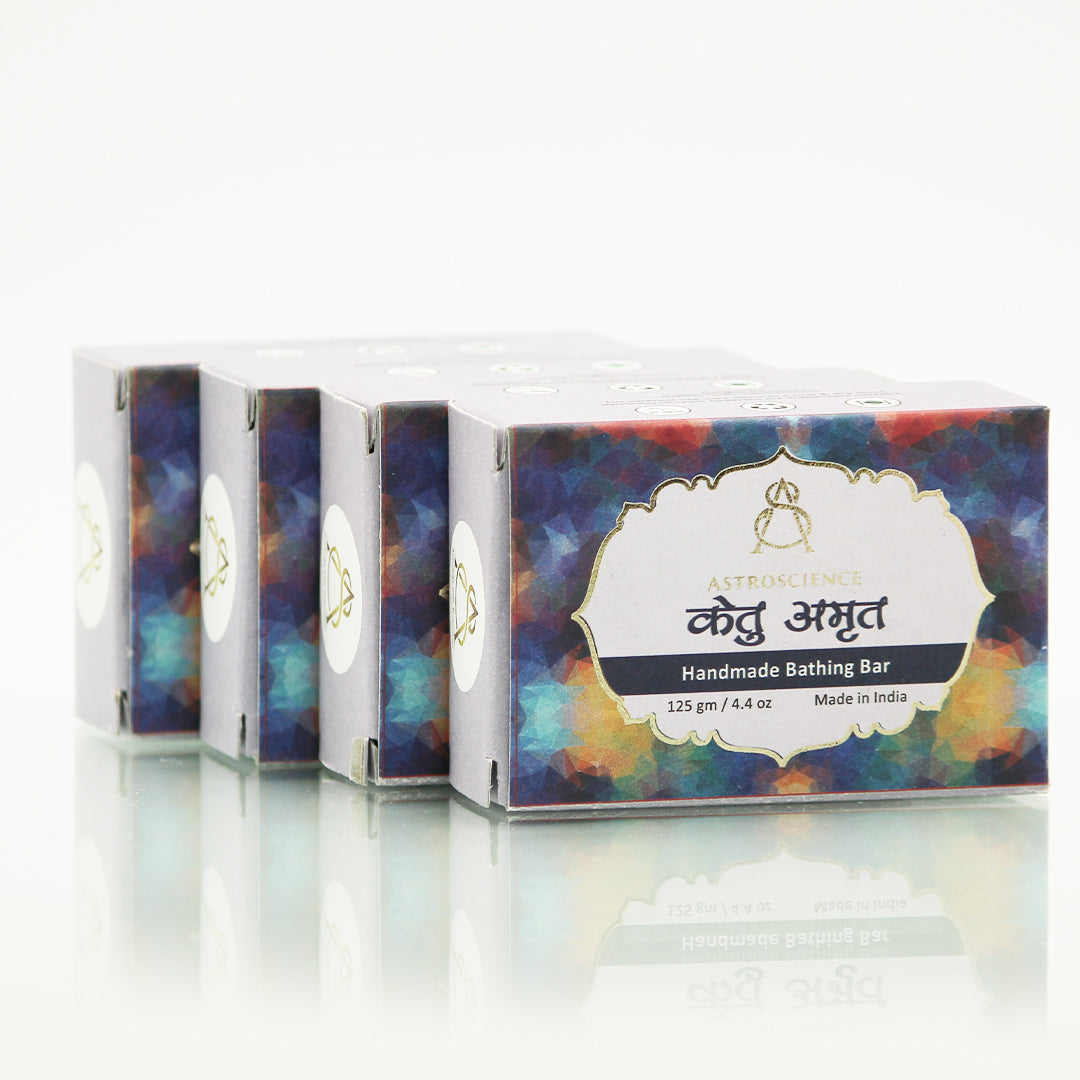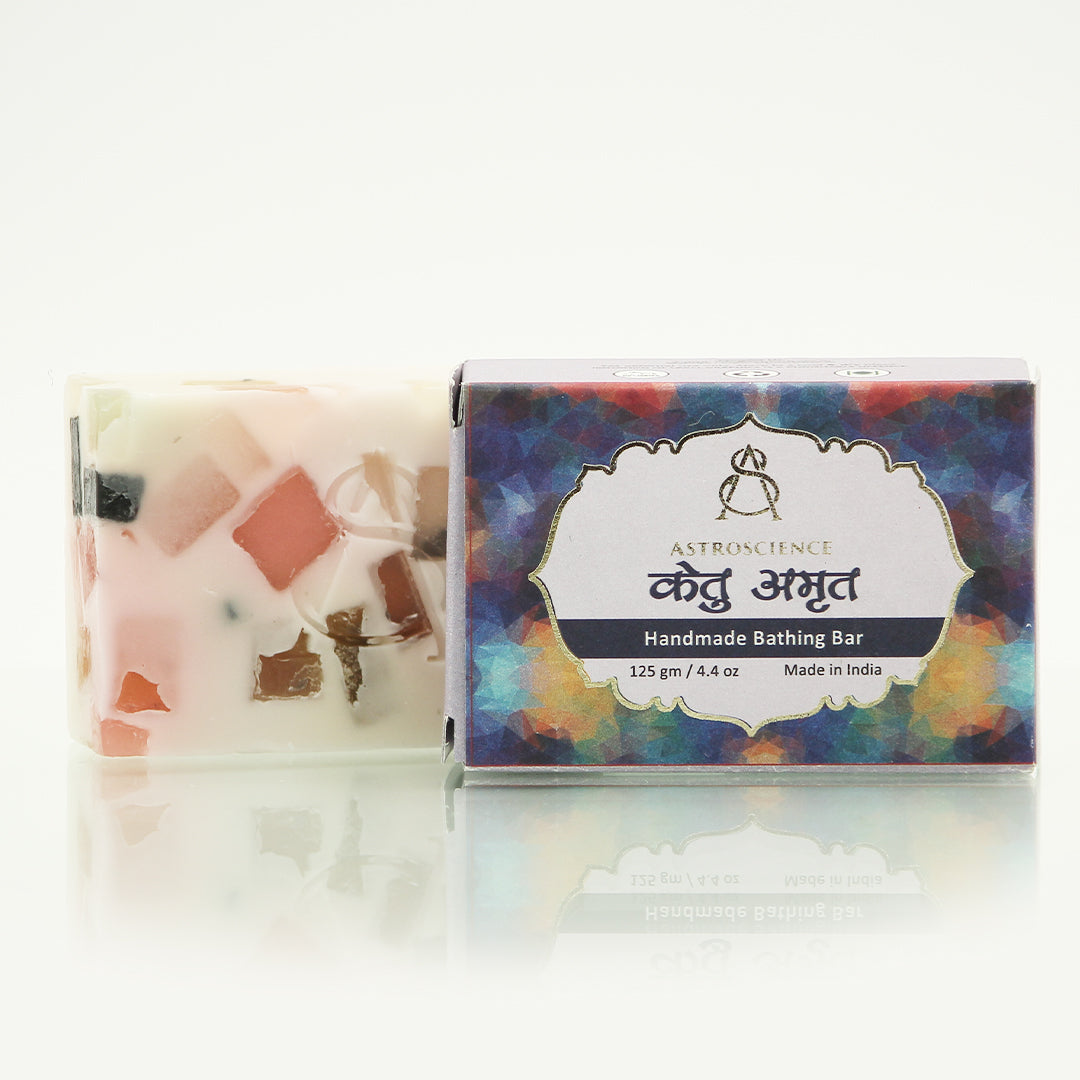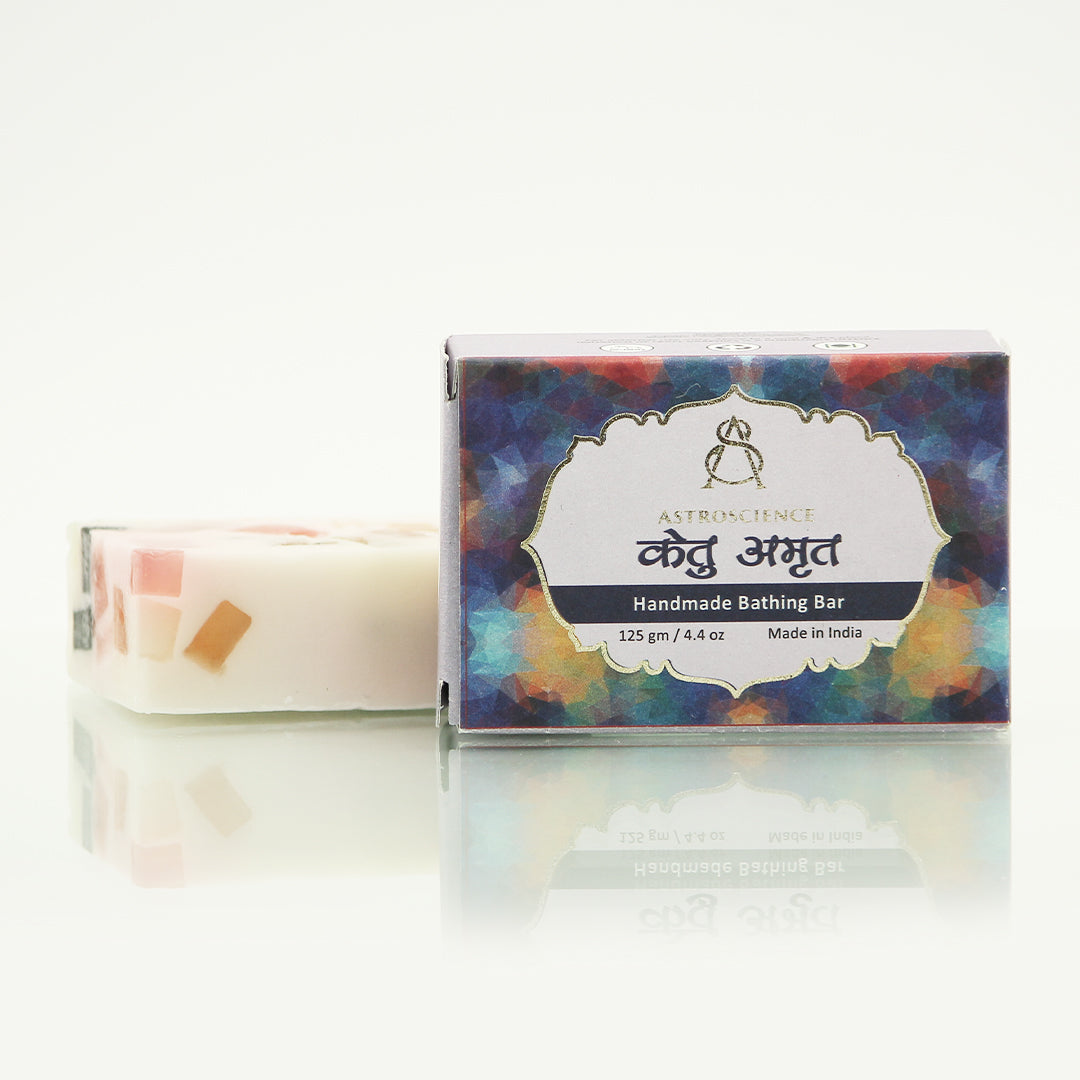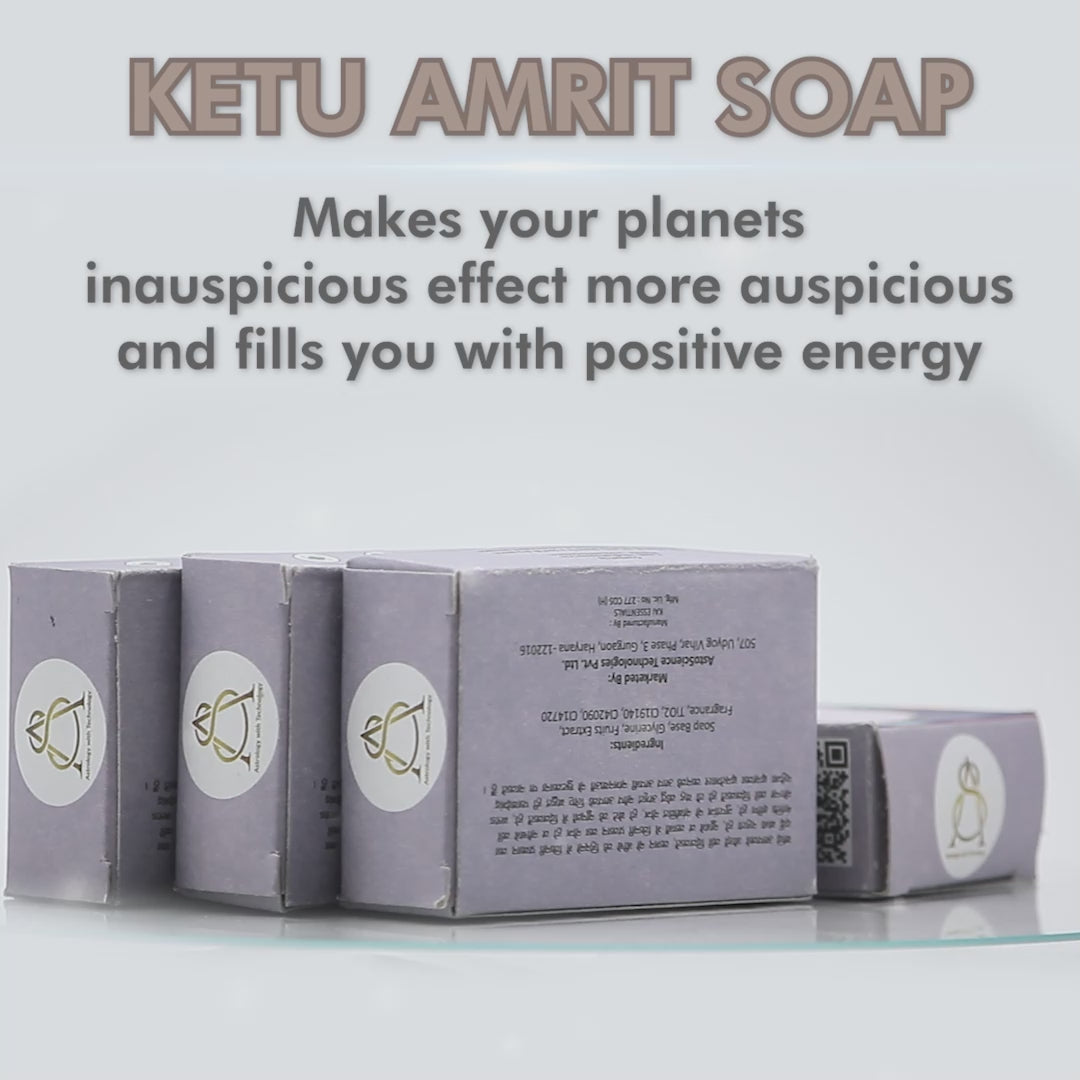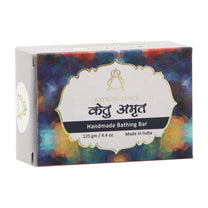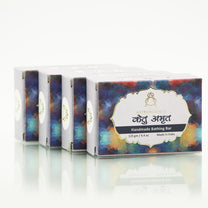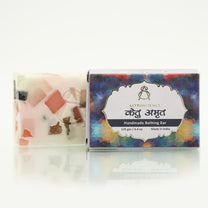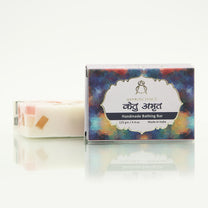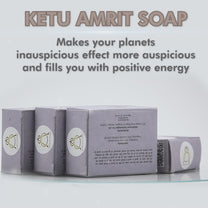 Ketu Amrit Soap
By Astroscience
Religious Belief - By using Ketu Amrit soap, the inauspicious effects of planet Ketu start reducing gradually and the auspicious results of planet Ketu start coming.
Ingredients – Soap Base, Glycerin, Fruit Extract
Scent – Fragrance of flowers
Made with herbal ingredients
Helps reduce the negative effects of Ketu graha
Moisturizes and nourishes skin
Estimated Delivery: 7-10 Days
Free shipping on all orders across the website
Ketu Amrit Soap Benefits

केतु अमृत साबुन एक शोधित साबुन है जो केतु ग्रह से जुड़ी जड़ी-बूटियों से निर्मित है। इसका नियमित प्रयोग आपको केतु ग्रह के दुष्प्रभावों से बचाकर आपकी जिंदगी को सुखी बनाएगा। इस साबुन से आप अपनी दुनियादारी में नकारात्मकता को कम कर सकते हैं और कई समस्याओं का समाधान पा सकते हैं, जैसे बुरी नज़र से बचना, जोड़ों के दर्द से निजात पाना, बेहतर निर्णय लेकर अपने बच्चों की शिक्षा में धन निवेश करना, व्यापार में आने वाली बाधाओं से निजात पाना, और नौकरी में पदोन्नति से जुड़ी परेशानियों का समाधान करना आदि। अपनी जिंदगी को आसान बनाने के लिए, केतु अमृत साबुन का नियमित प्रयोग करें।

Ketu Amrit Soap Benefits

Ketu Amrit Soap is a researched soap made from herbs and ingredients related to the planet Ketu. Its regular use can protect you from the harmful effects of Ketu and make your life happier. This soap helps reduce negativity in your life and provides solutions to many problems such as protecting you from the evil eye, relieving joint pain, investing in your child's education with better financial decisions, overcoming obstacles in business, and resolving career-related issues. Use Ketu Amrit Soap regularly to make your life easier. Protect yourself from the malefic effects of Ketu and experience a more positive life. This soap is a great addition to your daily routine to promote overall well-being. Purchase Ketu Amrit Soap for a happier and healthier life.

this shop is good
Very effective astrological soap. 100% natural ingredience
amazing product
Very effective astrological soap. 100% natural ingredience
Very effective astrological soap. 100% natural ingredience