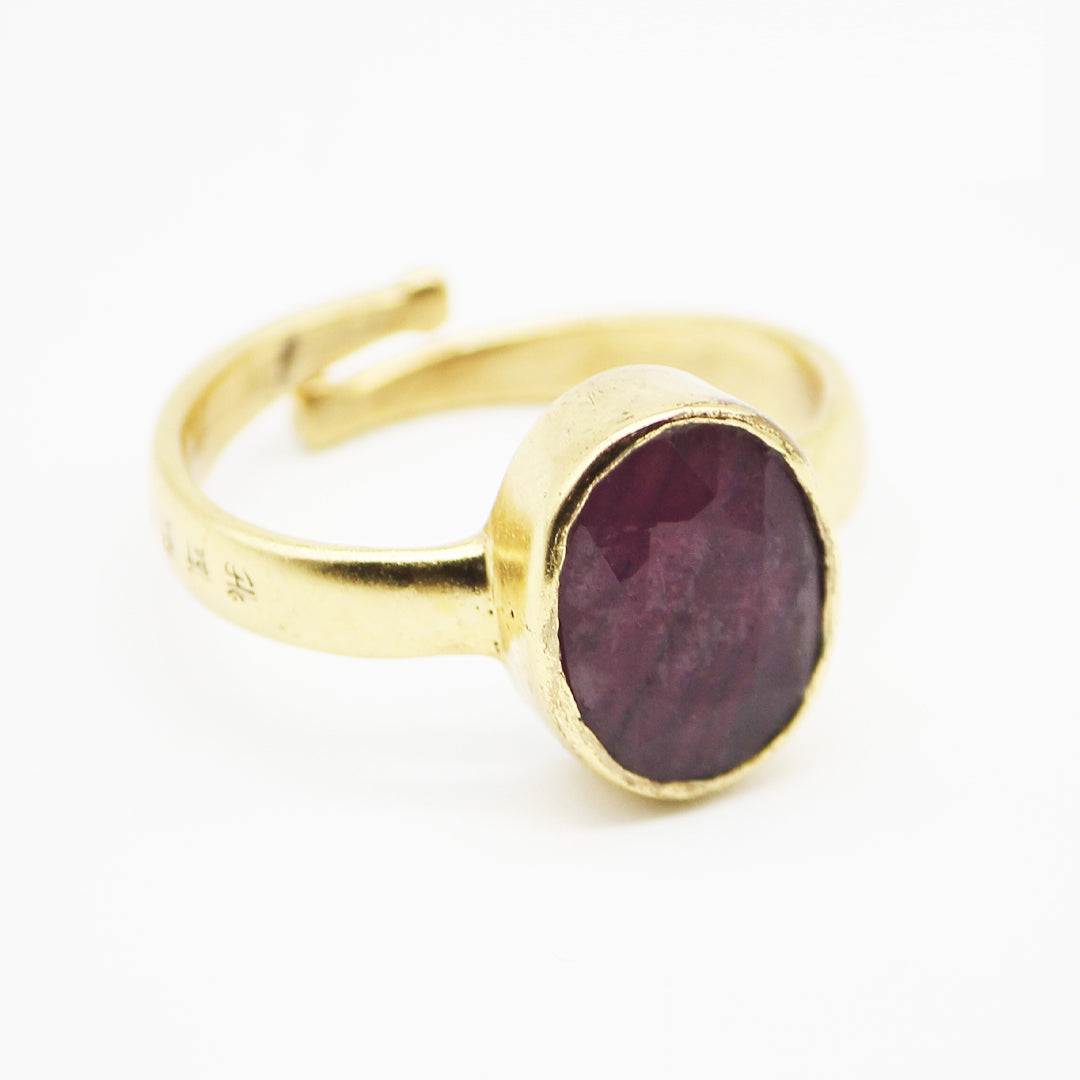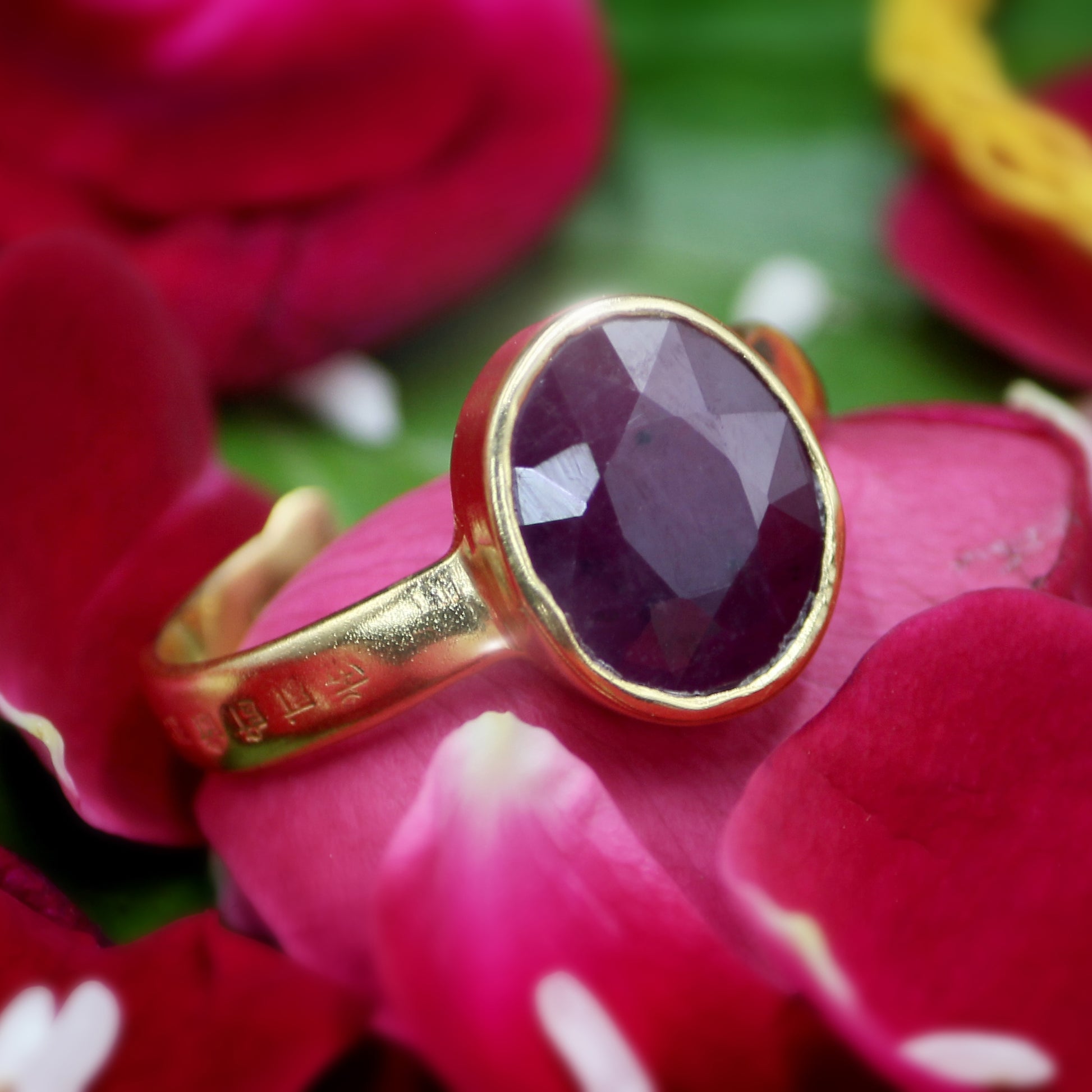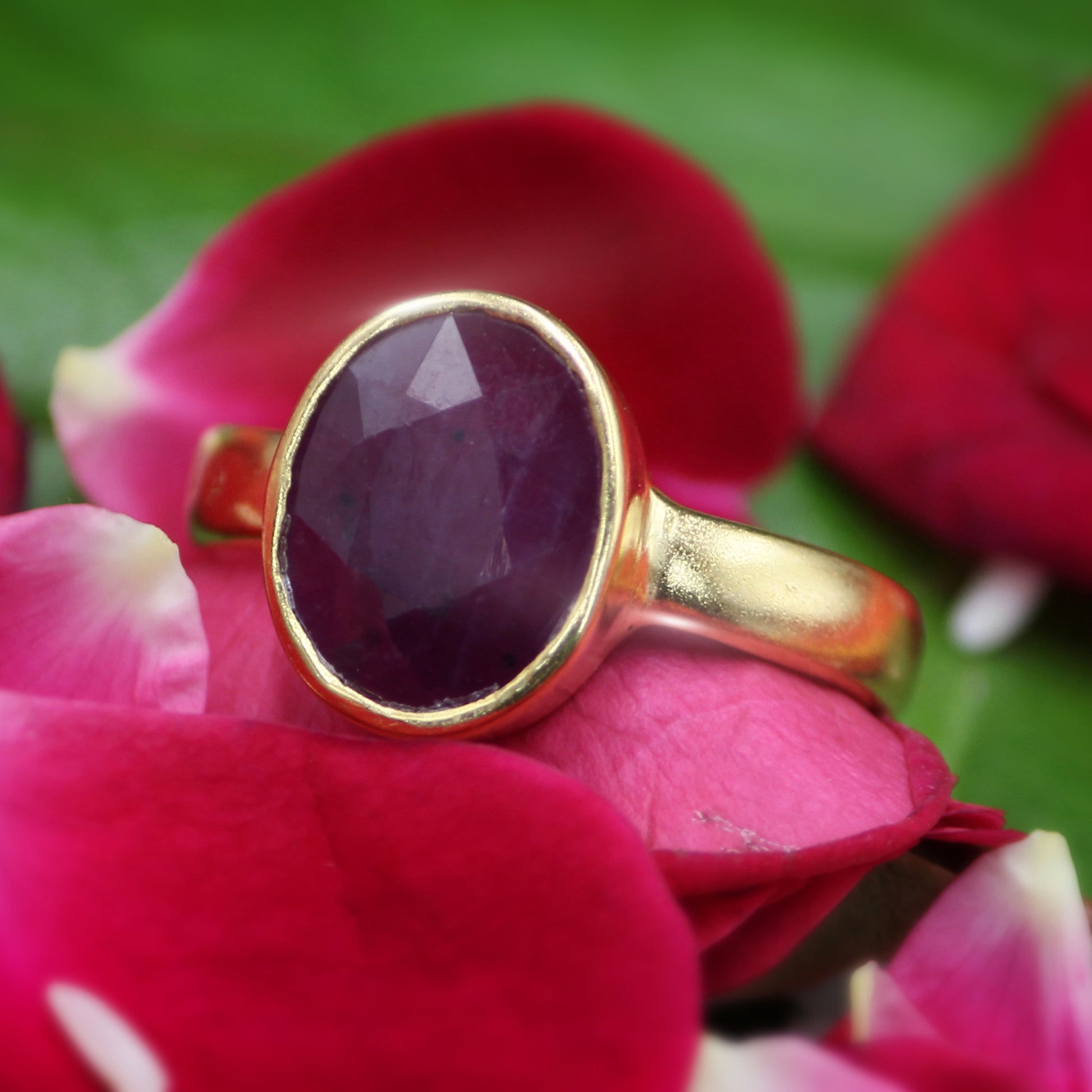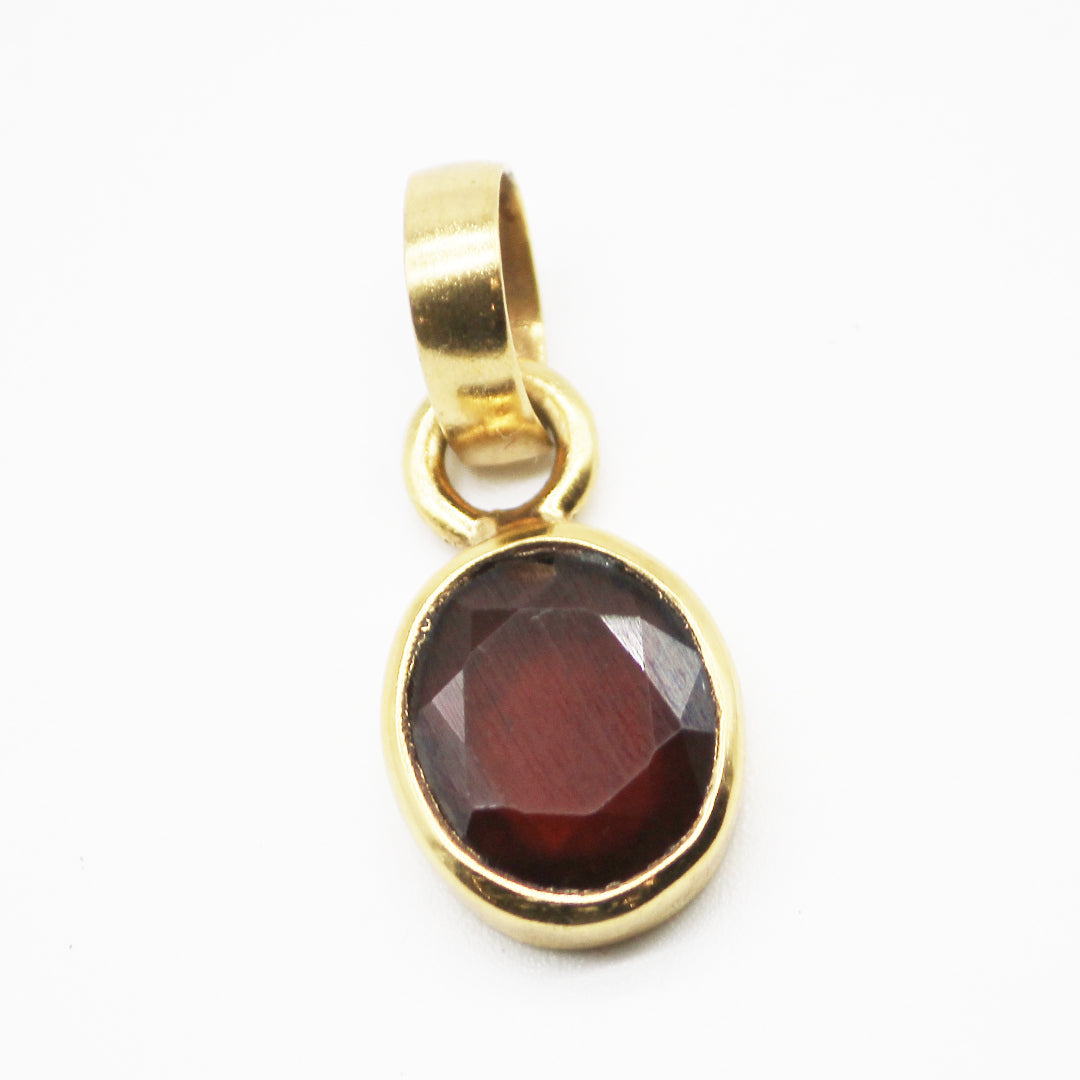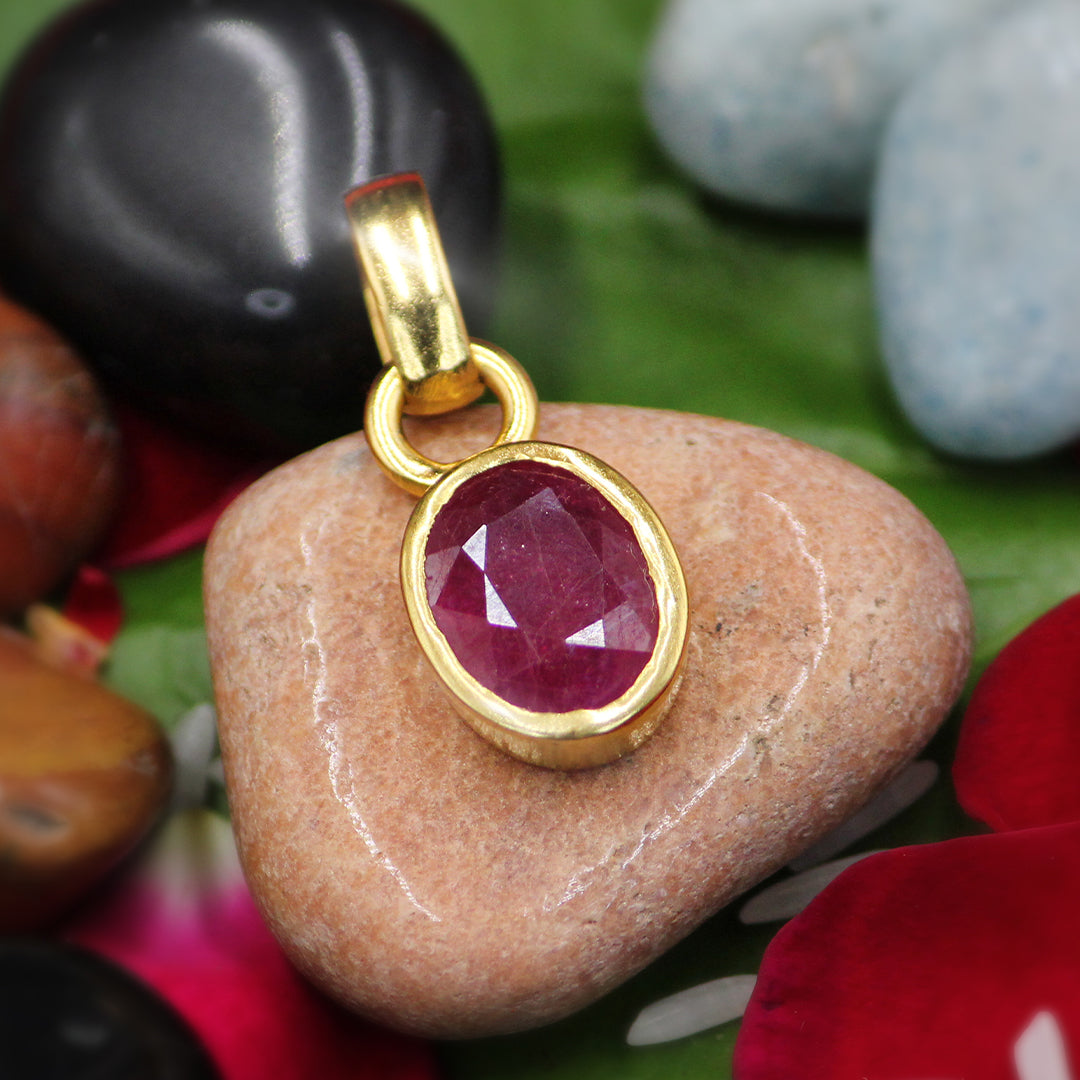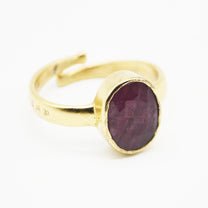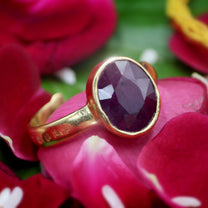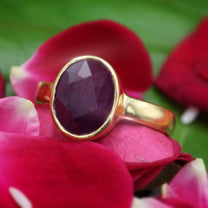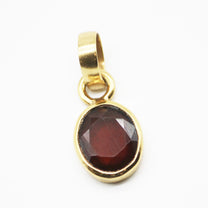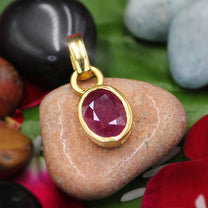 Manikya (Ruby)
Helps in reducing the malefic effects of the Sun
Brings success and prosperity
Enhances confidence and leadership skills
Get 1 year Kundali (free soft copy) with remedies
Estimated Delivery: 7-10 Days
Free shipping on all orders across the website
Benefits of Manikya (Ruby)

अब आइए, सूर्य से संबंधित समस्याओं का समाधान ढूंढ़ते हैं। प्रतिभाशाली माणिक्य रत्न है आपके लिए उपयुक्त समाधान है। यह समस्याओं को दूर करके आपको खुशहाली और समृद्धि की ओर ले जाता है। पिता की व्यवहारिक समस्याओं और स्वास्थ्य की चिंता से मुक्ति प्राप्त करें। या फिर बच्चे को इन समस्याओं से राहत दिलाएं। आंखों की समस्याओं को दूर करें और शिक्षा में सफलता प्राप्त करें। सुधारें दिल की कमजोरी, झूठ बोलने की आदत और शारीरिक-मानसिक समस्याओं से निपटें। अब बढ़ाएं आत्मविश्वास, प्राप्त करें सरकारी नौकरी और सही तरीके से पूरा करें कार्य। उच्च रक्तचाप की चिंता, अस्थायी नौकरी और आगे बढ़ने की समस्याओं को दूर करें। प्राप्त करें एक जीवन जिसमें सब हो संभव। अभी करें आर्डर और पाएं सूर्य के दुष्प्रभाव से मुक्ति इस माणिक्य रत्न के साथ।

Brand – Astroscience

रत्न - माणिक्य

धार्मिक मान्यता - सूर्य रत्न अमृत धारण करने से सूर्य ग्रह के अशुभ प्रभाव धीरे-धीरे कम होने लगते हैं और सूर्य ग्रह के शुभ फल मिलने लगते हैं ।

रत्न पहनने की विधि – शुक्ल पक्ष के शुभ योग में रविवार के दिन अथवा सूर्य के शुभ नक्षत्र में इसे गले में धारण करें। आप इसे दाहिने हाथ की अनामिका उंगली में अंगूठी के रूप में भी पहन सकते हैं।
Benefits of Manikya (Ruby)

Now, let's find solutions to the problems associated with the sun! The extraordinary Manikya (Ruby) Ratna is suitable for you. It takes away inauspicious sun related problems and leads you toward happiness and prosperity. Obtain relief from your father's behavioral issues and health concerns. Or provide your child respite from these problems. Eliminate eye problems and achieve success in education. Improve weak heart conditions, eliminate the habit of lying, and tackle physical and mental issues. Boost self-confidence, helps you secure a government job, and complete tasks effectively. Get rid of high blood pressure concerns, temporary employment, and obstacles in progress. Attain a life where everything is possible. Place your order now and attain freedom from the negative effects of the sun with this Manikya (Ruby)Ratna.

Brand – Astroscience

Pendant – Ruby

Religious Belief - By wearing ruby, the inauspicious effects of the planet Sun start reducing gradually and the auspicious results of the Sun planet start coming

Method of Wearing Ruby - Wear it around the neck on a Sunday in the auspicious yoga of Shukla Paksha or in the auspicious constellation of the Sun. You can also wear it as a ring on the ring finger of the right hand.