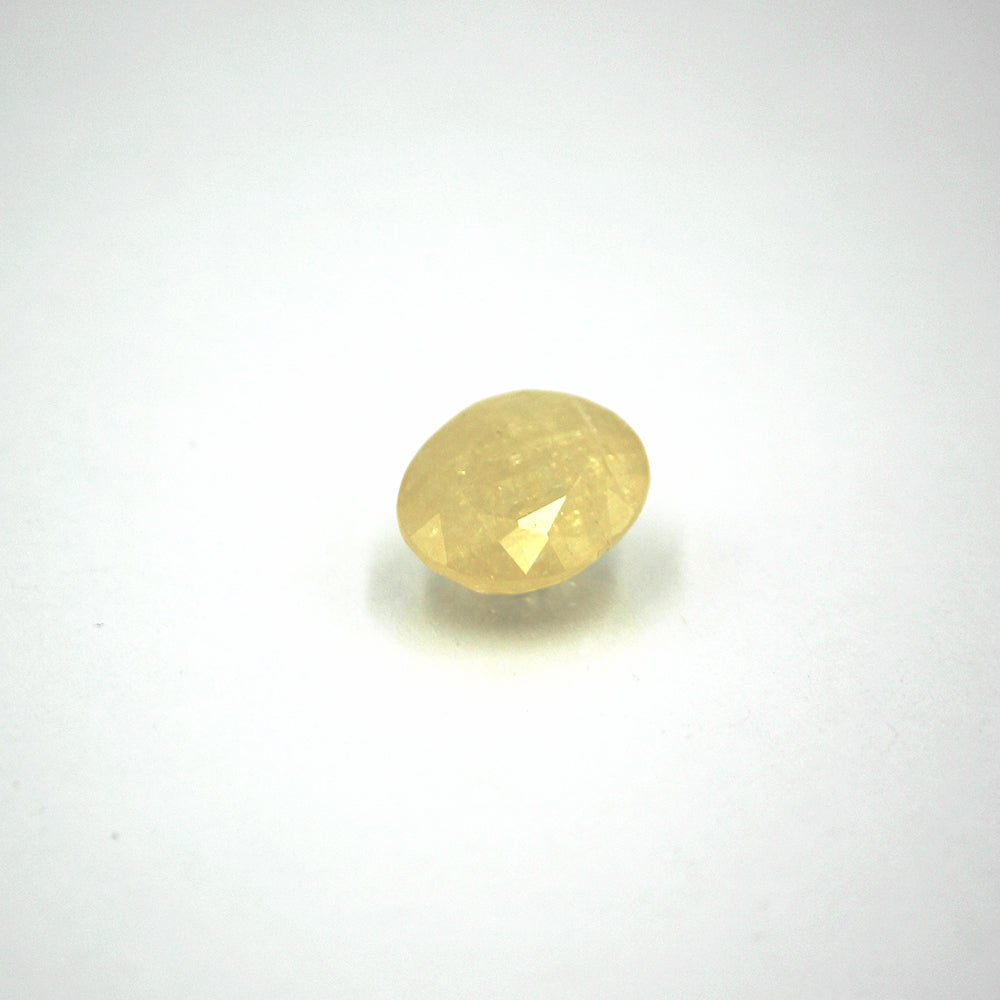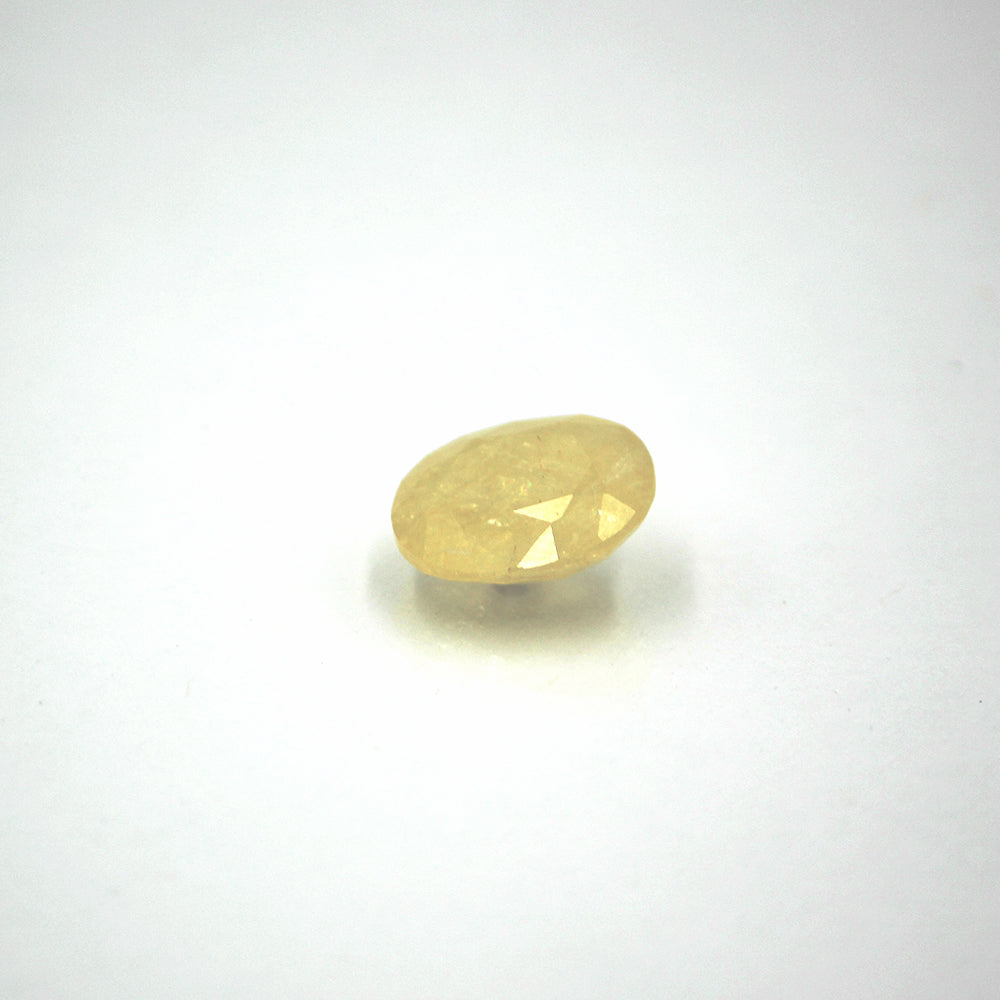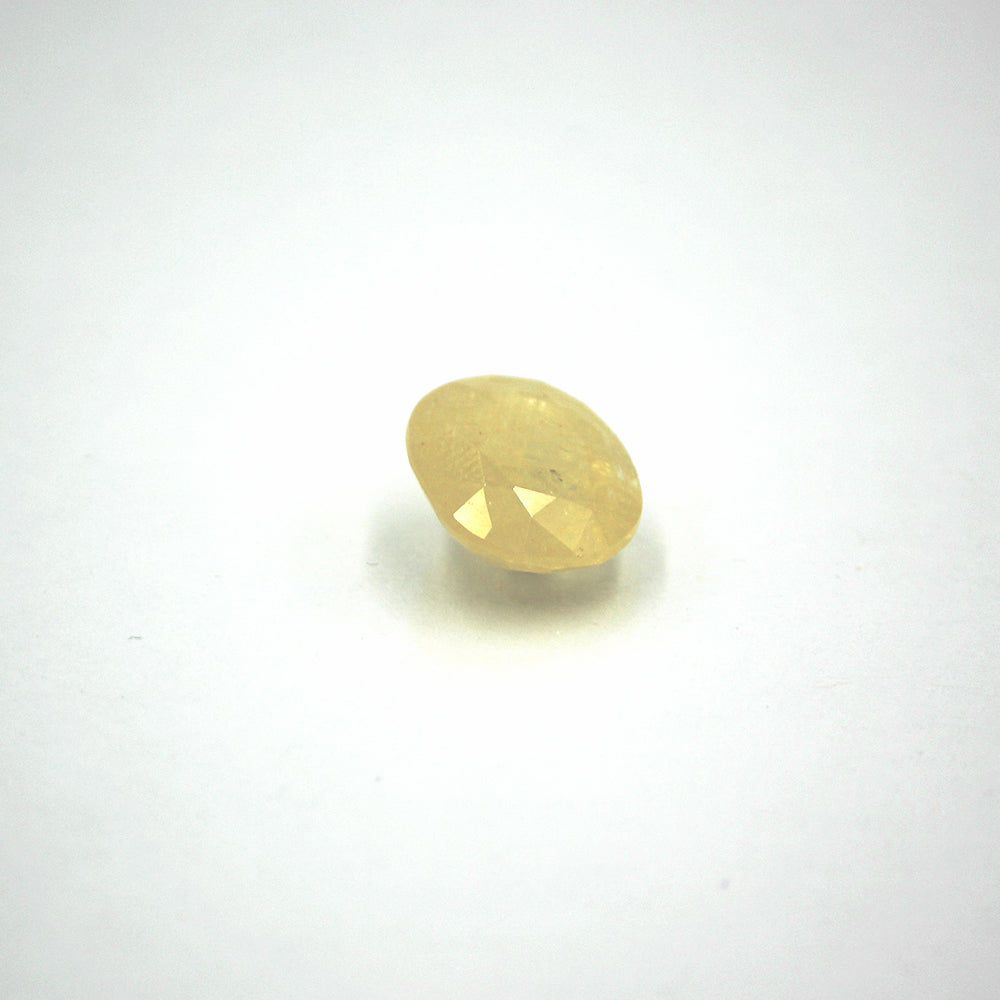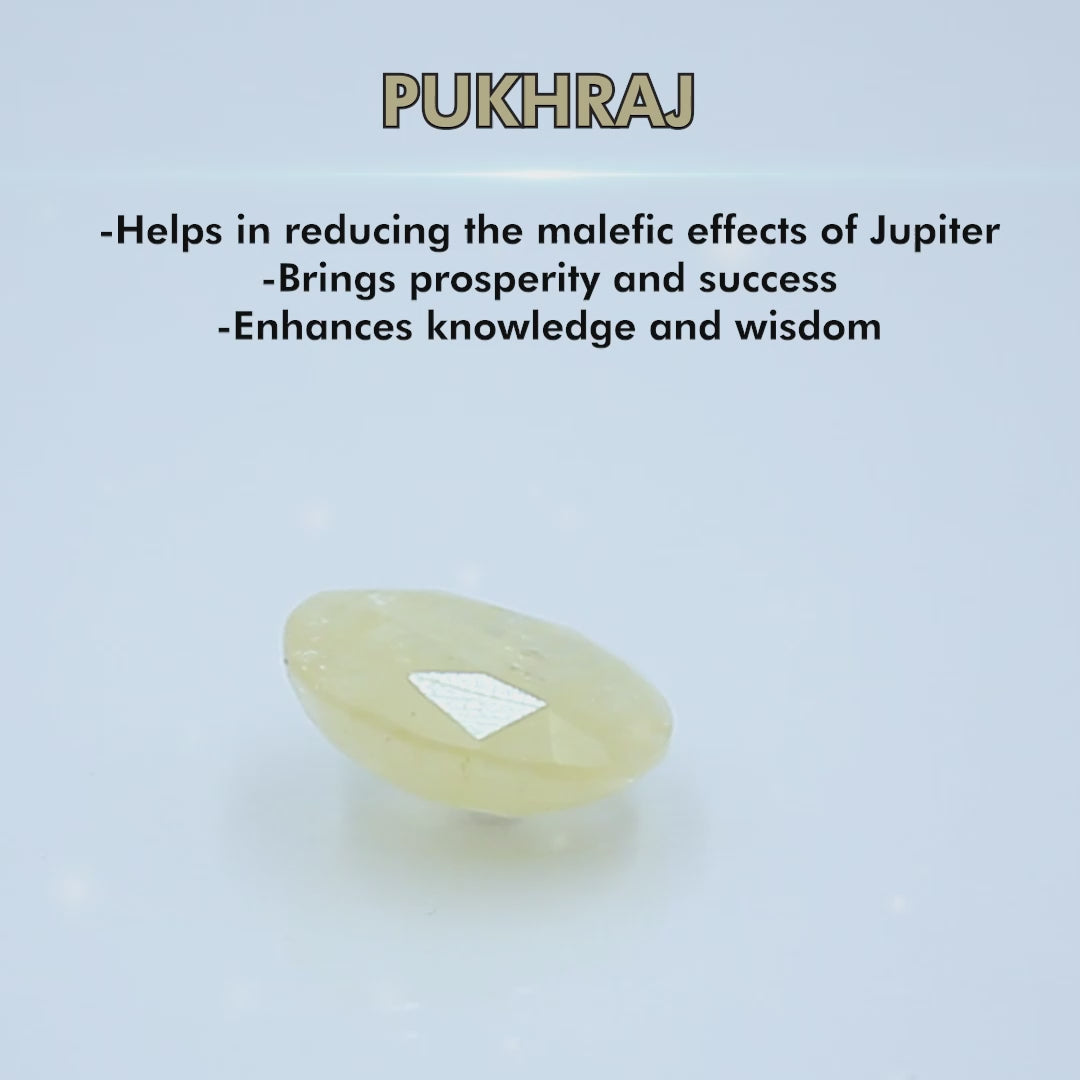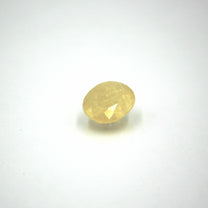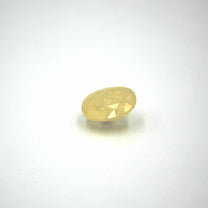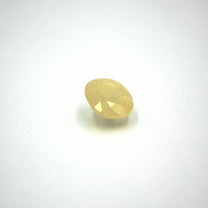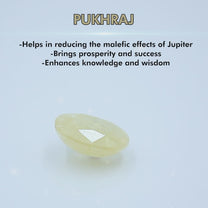 Yellow Sapphire Gemstone
By Astroscience
Represent Planet:
Jupiter(बृहस्पति)
Benefits:-
To get rid of the inauspicious effects of Jupiter
To remove obstacles and open the way to success
To increase intelligence and knowledge
For the attainment of happiness and prosperity
For the attainment of household and child happiness
Country of Origin:
Sri Lanka
Certification:
Govt. Lab Certified
Estimated Delivery: 7-10 Days
Free shipping on all orders across the website
पुखराज या पीला सैफायरभी कोरोनडम जाति का रत्न है और इसका रंग हल्के पीले से ले कर सुनहरे और शहद के रंग का हो सकता है। ये रत्न चमकीला होता है और कई प्रकार के आकारों में मिलता है। पुखराज गुरू ग्रह का प्रतिनिधि है जो कि सूर्य के बाद सबसे बड़ा और सबसे लाभदायी ग्रह है। गुरू ज्ञान, बुद्धिमता, धर्म, दान, दर्शन शास्त्र, भक्तिभाव, सत्य, समृद्धि, आध्यात्म, संतान और भाग्य को दर्शाता है। धनु और मीन लग्न में गुरू लग्नेश बनता है और स्वर्ण मुद्रा में जड़ा पुखराज ऐसे लोगों को बहुत उत्तम फल प्रदान करता है। मेष, सिंह और कर्क लग्न वाले व्यक्ति भी पुखराज से अत्यंत लाभान्चित होते हैं।एक अच्छा पुखराज रत्न सुडौल, छूने में चिकना और पारदर्शी होता है। धब्बे और रेखाओं वाले पुखराज निकृष्ट माने जाते हैं। इसका वजन कम से कम पांच कैरट होना चाहिए बाकि जितना अधिक हो उतना अच्छा हैं।
Pushkaraj, yellow sapphire also belongs to the Corundum family mentioned above. Their color varies from light yellow to golden and honey yellow. They have considerable luster, come in a variety of cuts and are increasing in market value. Yellow sapphire is the representative gem of Jupiter who is the largest and the most benefic of all planets in our system. Jupiter signifies knowledge, religion, philosophy, devotion, wisdom, virtue, spirituality, truthfulness, prosperity, charity, fortune, justice, education, speculation, children and distant travel. People with Sagittarius ascendant ahould always wear a yellow Sapphire. Same is true of Leo and Scorpio ascendants. Agood quality yellow Sapphire is lusterous, smooth to the touch and free from any spots, lines or inner cracks. It should weigh at least five carats and set in a gold ring which should be worn on the index finger of the right hand.